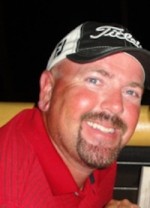 Hey I'm Trey Patrick, owner of BailBondsmanMarketing.com, the premier Internet Marketing Advertising Agency for bondsmen all over the USA. 
Before internet marketing, I was in law enforcement and deputy coroner for over 12 years. One of the reasons, I know this industry well.
Fast forward 8 years and we are now ranked #1 for over 857 of the hottest keywords in Google, including "local marketing expert". ( In the entire USA) We rank for national and international keywords that get hundreds of thousands of searches every month.
I've authored two books you can find on Amazon:  "How To Get Your Local Business Ranked On Page 1 of Google In 7 Days or Less!" and "Mobile Marketing Mania". 

We're a little bit different than the "BIG" SEO agencies because we do all the work ourselves. When you call, you get me… not someone that I pass you off to after you become a client. We don't have a lot of overhead or extra expenses. So you're getting the opportunity to get the same (or better!) advantage that the big boys get at a fraction of the cost.
And yet if you see some of the results on the home page, you'll see that we get dominating results!
If your bail bond website is not on page 1 of Google for your services, then you are losing money to your competitors that rank ahead of you. You might be asking why do I need SEO Expert on a local level?
Because the internet, along with a smartphone in everyone's hand, has replaced the phone book in many homes, and people will turn to local searches to find bondsmen in their area that can meet their needs. Will they see your website or your competitors?
"Local Marketing is Our Expertise"
If we can do this below for the entire State of Georgia…

against

our competition, which does search engine optimization
exclusively, THEN imagine what we can do for YOUR Bail Bond business.
The reason we've done this isn't to brag or boast. It's because we want you to have a glimpse at what we can do for your business! 
The search engines like Google, Bing and Yahoo drive the internet. Basically, search engine optimization helps people find information on the Internet by using keywords. We want to help you DOMINATE the search engines and get TONS of new customers…we want your phone to ring off the hook with qualified excellent customers!
If you want to be #1 in the search engines, pick up the phone and give us a call on our toll-free number (800) 439-4017 or fill out the discovery page and we'll get back to you within 24-48 hours.
I look forward to hearing from you,